Sihanoukville Overview
Sporting miles of white sand beaches, some excellent seafood, a heady party scene, and several nearby tropical islands, Sihanoukville wins the first prize for the most happening sun-sloth destination in Cambodia.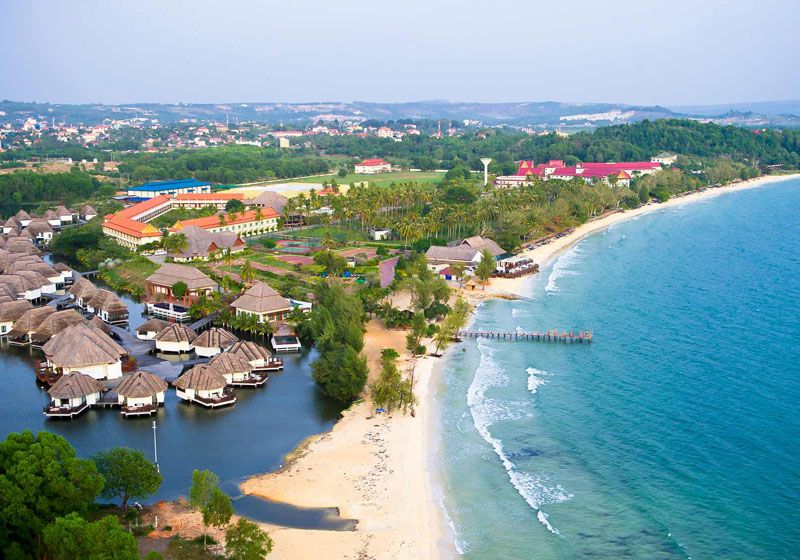 Where to go and what to do in Sihanoukville?
If
Siem Reap
and
Phnom Penh
is famous for historic and religious sites, Sihanoukville draws travelers for either the partying or the beaches. Coming Sihanoukville with Phom Penh and Siem Reap will be perfect for your
Cambodia Holiday Package
.
It is not hard to find good beaches and places to visit in this area, like Otres Beach, which is best for swimming thanks to its whitish sand and calm tides; the more popular Ochheuteal/Serendipity Beach, which is a pleasant place now replete with any number of hotels, guesthouses, restaurants, and nightlife venues.
Besides, there's also Sokha Beach - a radiant stretch of almost white sand and clear shallow waters considered as the most eye-pleasing and relaxing beach in Sihanoukville and the sandy strips rimmed by casuarina trees and coconut palms beyond Otres, where the adventurous can have all these splendid scenery to themselves.
With uncountable nightspots and beach parties late into the night, Sihanoukville is a place to unwind by the beach, enjoy the fresh seafood, go boating or scuba diving, will keep you excited from the beginning until the very end of your day.
Those who rush to Sihanoukville only for a 40-minute speedboat ride to these two spoiled islands of Koh Rong and Koh Rong Samloen will certainly miss a wide range of fascinating activities to enjoy in Cambodia's premier beach town: lounge on the beach, go scuba diving, go on a motorbike tour, rent a jet ski, take the booze cruise, go snorkeling, relax, unpack and meditate, etc.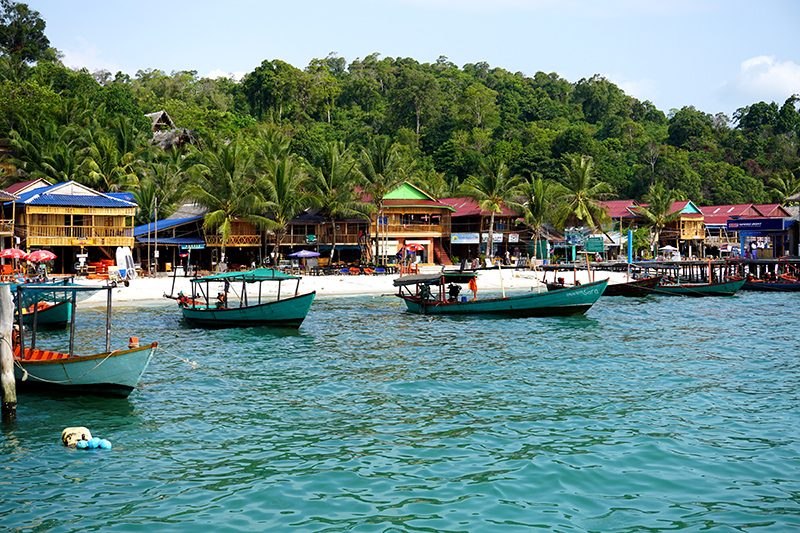 For a nice break from the bustling backpacker atmosphere in Sihanoukville, you can take a day trip to these two small towns named Kep and Kampot. For a chance to sample some of the most stunning local cuisines and mingle with local people, the market in the center of Sihanoukville is the best place.
What to eat and drink in Sihanoukville?
Being a seaside place, Sihanoukville is famous for fresh seafood. Here you can taste amazingly fresh and cheap seafood: best prawns, squids, lobster, crabs and other treats. At some restaurants in Sihanoukville, you can pick up alive seafood kept in a glass tank.
Besides, Sihanoukville is also the heaven of fruits. Durian, pineapple, banana, mango, jackfruit, rambutan and numerous other exotic fruits are always available in the market.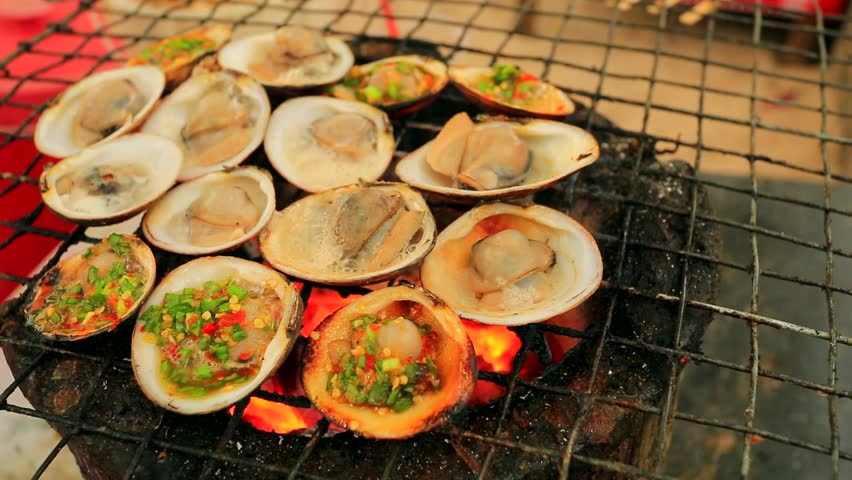 What is the best time to visit Sihanoukville?
With a tropical climate, Sihanoukville has significant precipitation most months, with a short dry season. At the end of January, Sihanoukville begins to warm and continues to get hotter through July (maximum 35 degree Celsius).
At around 29.0 °C, the temperatures are the highest on average in April. At 26.8 °C on average, December and January have the lowest temperatures of the year.
The period from December to June, which has clearer (though cooler) waters than the rest of the year, is believed to be the best time to go for scuba opportunity.