Types of Private Transfer Vehicles
Incredible Asia Journeys uses three different types of vehicles to get you from the airport to your destination:
+ Private 4 Seated Car – For single travellers or groups of up to 2 people with maximum of 3 medium sized luggages
+ Private 7 Seated Car – For maximum of a group of 5 people with maximum of 5 medium sized luggages
+ Private 16 Seated Minivan – For groups between 5 and 10 people with maximum of 10 medium sized luggages
+ Private 25 or 29 Seated Bus – For groups between 11 and 18 people with maximum of 18 medium sized luggages
+ Private 35 Seated Bus – For groups between 19 and 26  people with maximum of 26 medium sized luggages
+ Private 45 Seated Bus – For groups between 27 and 40  people with maximum of 40 medium sized luggages
All of our vehicles have very comfortable seats and powerful air-conditioning to ease your adaption to Vietnam's climate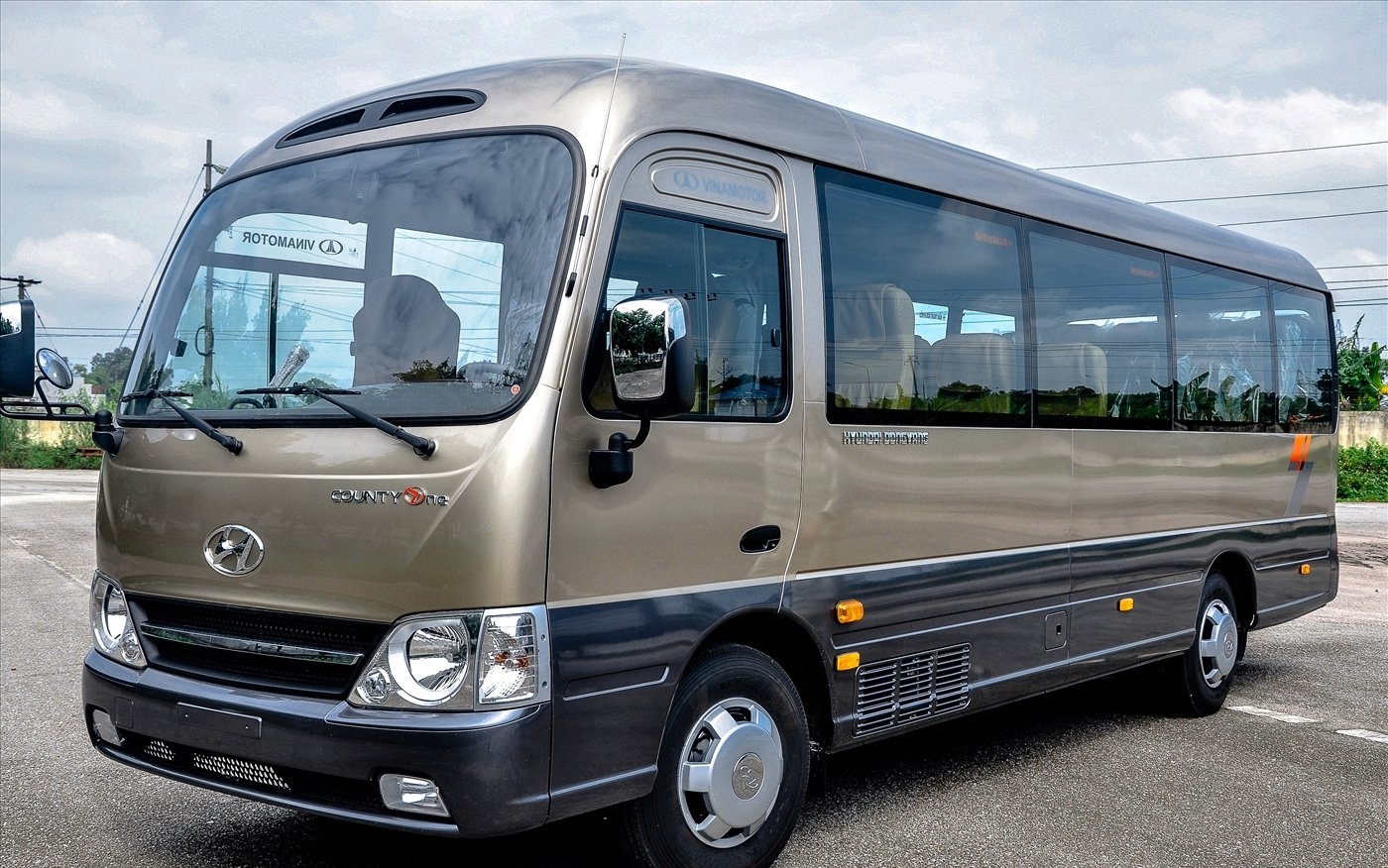 29-seat bus for airport transfer
Advantages of Choosing a Private Transfer between Noi Bai International Airport and Hanoi City Centre
For stress-free transport after your long-haul flight or hotel check-out
For comfortable travel with air-conditioning
For large groups of travellers – our vehicles always have spaces for luggages 
For the security afforded by our safe and experienced drivers
Important:
- Tourists to Vietnam are regularly overcharged by taxi drivers who operate from Noi Bai airport. Many foreign visitors are unfamiliar with the local currency and some taxi drivers take advantage of this.
- At Noi Bai airport, there are two arrival halls – A and B. These are very close to each other and both lead directly to the outside forecourt, where your driver will be waiting.
- If you arrive at Noi Bai airport and you cannot locate the driver with your greeting board, please head back inside the airport and locate the Information Desk. From here, you will be able to call our office on +84 24 3247 4488 
- There is no cultural obligation to tip your driver in Vietnam. However, if you are happy with their services and feel like they are deserving of a tip, then please feel free. Any tips are graciously accepted by our drivers.
- The price quoted is per car, not per passenger, and is fully inclusive of the whole service.
Visas
Before landing in Vietnam from abroad, you must either have your Vietnam visa (attainable through a foreign Vietnamese embassy) or a 'letter of introduction' from a tour operator such as Incredible Asia Journeys. Letters of introduction must be accompanied by an application form, provided by the tour operator, as well as two passport photos.
Find the 'Visa Application' or 'Visa on Arrival' stations at the airport to hand over your letter of introduction, completed application form, two passport photos and your passport. Wait while your visa is approved, pay your visa stamp fee and collect your passport before proceeding to customs check.
Frequently Asked Questions:
• Q: What is the distance and time between Hanoi Noi Bai airport and Hanoi city centre?
• A: It takes about 45 minutes to transfer the 35km between Noi Bai and Hanoi city centre.
• Q: How many people can I book a Hanoi airport transfer for?
• A: Our private vehicles can transfer between 1 and 30 people. We have different types – private 4 seated car, 7 seated car,  private 16 seated  minivan and private buses.
• Q: How much does a Hanoi airport transfer cost?
• A: It depends on the types of the vehicles you book with us and you can see the price above