Tonle Sap Lake Overview
What a pity if you
visit Cambodia
without exploring Tonle Sap Lake. In Cambodian's belief, Tonle Sap Lake is like their mother as it brings the source of life.
The highlight of this lake is found at not only its size but also the unique ecological water wonders in the world.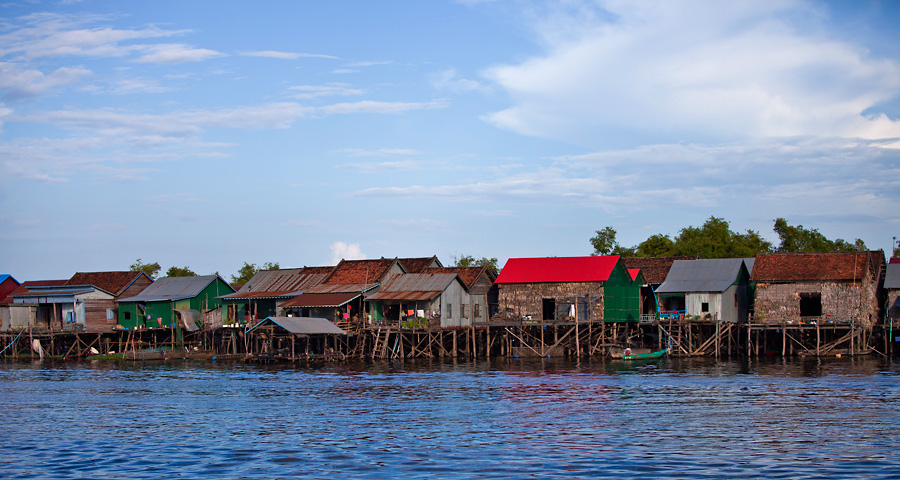 What see and what to do in Tonle Sap Lake?
A unique eco-system and cultural area created by a seasonal occurrence and giving you an amazing chance to witness a different beauty of the Siem Reap: floating villages, cultural and nature tours, bird watching,
Tonle Sap Lake
is certainly the potent soul of Cambodia if one has to compare the glorious Angkor Wat as the symbol of this country.
The first thing to do here is to see by your own open eyes this world water wonder, which can be swollen up to more than five times its normal size; big enough to be mistaken for an ocean and to discover the stunning fauna and flora with a rich biodiversity of freshwater fish, birds, reptiles and other mammals.
Supporting over 3 million people and providing more than 75% of Cambodia's annual inland fish catch and 60% of Cambodians' protein intake, Tonle Sap Lake itself is also a major commercial resource and one of the most productive fishing lakes in the World.
Going well with the specialized ecosystems is the similarly distinctive human occupations at the edges of the lake – over 3 million of population of 5 provinces inhabiting and earning a living by catching fish and making agriculture in these floating villages around the bank of the lake, huge fish traps, houses-on-stilts and floating schools, hospitals, churches. When the water level goes down, these floating houses will be moved away.
Some must-visit destinations in Tonle Sap are
Chong Khneas, Mechrey Floating Villages
at the edge of the lake; a bird sanctuary at Prek Toal; a large crocodile farm on and around Tonle Sap.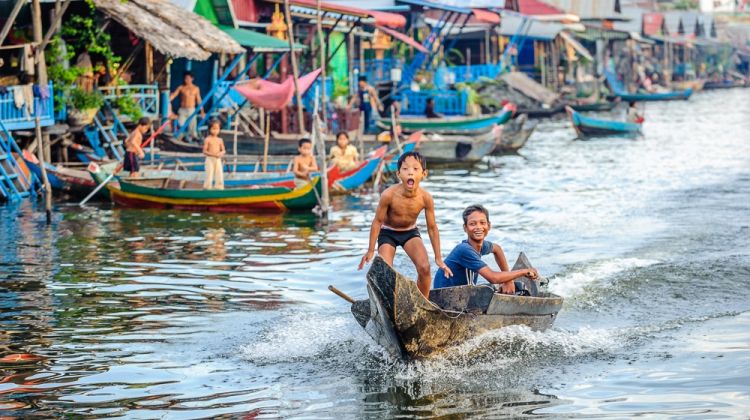 What to eat and drink in Tonle Sap Lake?
Tonle Sap does not have its own food specialties but you can find delicious dishes at really reasonable rates, for example, breakfast like rice and noodle dishes for only $1.50 USD, meals at lunchtime at a restaurant for around $2 USD or even dinner at mid-range restaurants for only cost $6-9 USD.
During dinner time, you can find dishes at outdoor markets and street restaurants for as little as $2 USD. If you stick to the street food or buy groceries at a local market and cook your own food, it will be much cheaper and a much more interesting experience than having at a restaurant.
What is the best time to visit Tonle Sap Lake?
If you want to witness the enormous charm of Tonle Sap, the wet season from October to February, when the water of the Mekong river becomes so powerful and the lake's size increases to approximately 15,000 km² with a depth of 8 m, is the best time to go.
However, if you want to see the bird sanctuary, the best time to visit is the dry season from November to May, when the water level falls and the birds are concentrated in a comparatively small area.