Xieng Khouang Overview
Located in the north-east of Laos, Xieng Khouang is a flat high plateau which is famous for "Plain of Jars". As coming to Xieng Khouang, you may feel like stepping in a majestic world of the giants.
Despite the destruction of the world and natural disasters, there still remains about 2000 jars on the field, half of them were broken or cracked.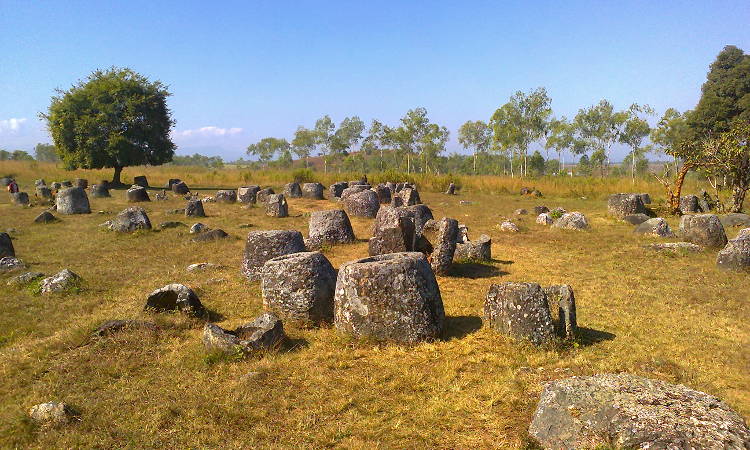 What to see and where to go in Xieng Khouang?
Consisting of six districts Muang Khoune, Muang Phonsavanh, Muang Nong Hai, Muang Kham, Muang Mork, and Muang Phou Koud, there are a lot of interesting attractions in Xieng Khouang. The most common know is The Plain of Jars.
The large area around Phonsavan is dotted with thousands of stone jars in various sizes from quite small to giant (up to 3.5 meters high). No one knows when these stone jars appeared. Laotians believe that more than 2,000 years ago, people made these jars to store rice wine or storing the dead. Until now, it has been still disputed. Nowadays, visitors only can visit Site 1, 2 and 3 as the remained part was strongly damaged during Vietnam War. There are remained some bombs which have not been kicked off.
Besides the Plain of Jars, Mulberries Organic Silk Farm in Phonsavan is another interesting tourist-attracting point. Here you can witness the very traditional way of making Laotian silk: from growing chemical-free mulberry tree, feeding silkworms with mulberry leaves, collecting and reeling silk cocoon, dying silk with an indigenous plant such as indigo, jackfruit, and tamarind). You can buy Laotian silk for yourself or your family and friend as souvenir gift right here.
If you have plenty of time in Xieng Khouang, let's take a glance at Muang Khoun (the former Royal Capital of the Phuan Kingdom), Muang Sui (the former landing site for plane during Second War World with many antique Buddhist temples and provincial architecture) and Tham Pa (2 limestone caves which preserve Buddha figures from centuries ago).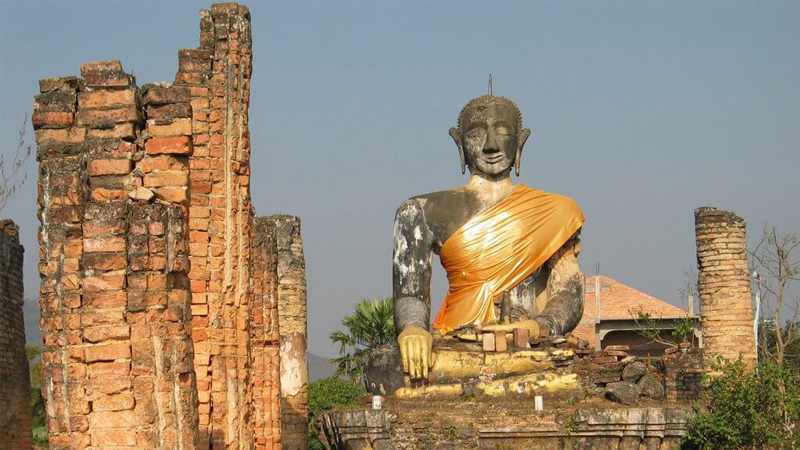 What to eat and drink in
Xieng Khouang?
Xieng Khouang is a tourist town in Laos so you don't have to worry about food. You can easily find European restaurants as well as traditional Laos fare here.
The best place to taste traditional Lao food in Xieng Khouang is the local market in Phonsavan. Highly recommended dishes are Pho (rice noodles soup with pork), sticky rice, Lapp (minced meat or vegetable), Tam Makk Hung (papaya salad) and Laos beer and Lao Lao (rice whiskey).
Most recommended restaurants in Xieng Khouang are Lao-Falang Restaurant, Phonekeore, Khemna Restaurant, Phopmit Restaurant and Bamboozle Restaurant and Bar.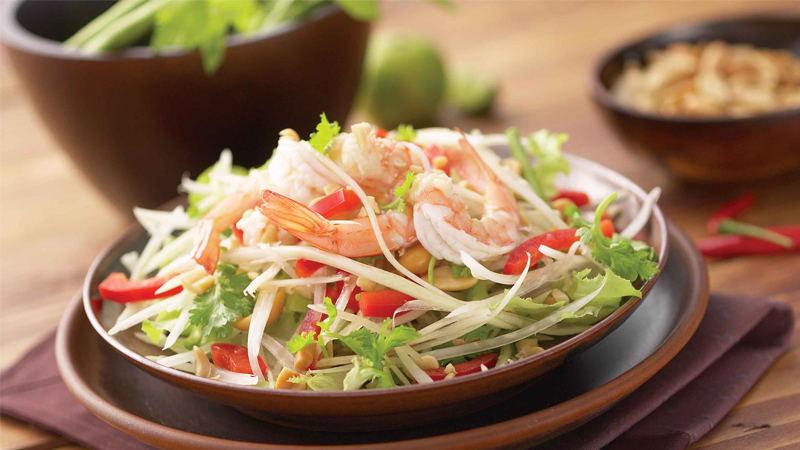 When to visit Xieng Khouang?
The best time to visit Xieng Khouang is from November to February. It is the cool season in Laos when the weather gets cooler. You should bring along warm clothes as travelling to Laos in this time as Xieng Khouang is the highland plain. It will become mild and chilly in the early morning and late night.
The worst time to visit Xieng Khouang is from June to October as it is the rainy season. Especially, the July and August have the maximum amount of rainfall.