Ha Long Bay - A UNESCO World Heritage Site
Why You Must visit Vietnam
Vietnam is a peaceful and beautiful country located in South East Asia, across the South China Sea. Being favored by nature, Vietnam has a coastline of approximately 3,200 kilometers.
According to 2022 national census, Vietnam has the total population of 99.46 million. Nearly half of Vietnam's population is from 10-24. Therefore, Vietnam is a young and dynamic country.
Vietnam has tropical monsoon climate which varies from region to region. In the North, there are four seasons: Spring (from February to April), Summer (from May to August), Autumn (from September to October), Winter (from November to January). In the South, there are only two seasons: the dry season and the rainy season. According to experienced travelers, the best time to travel Vietnam is from November to April.
Hanoi Old Quarter
Clients have a lot of options for joining a trip to Vietnam.
Sapa Tours with beautiful landscape, terrace fields will be attractive destinations for most of the clients visiting Vietnam.
Halong Bay Tours with Halong Bay day trip , Halong Bay 3 day 2 night will be different options for travelers depending on you r available duration in Vietnam.
Hue Imperial city in Central Vietnam will be the time for relaxing in the middle of our trip. You will get back energy for continuing your trip to Southern Vietnam .
With Southern Vietnam Tours & Excursions , you will learn about the culture of Mekong River Delta and Saigon people and life
4 Reasons You Must Visit Vietnam
1. Vietnam has various landscapes
From the North to the South, Vietnam has a lot of amazing landscapes. There are spectacular mountainous scenery places in Sa Pa or Ninh Binh; lovely beaches in Da Nang, Hue, Nha Trang and Phan Thiet, and endless rice field and lush orchard in Mekong Delta.
Vietnam satisfies all your demands of fascinating destination. You can enjoy trekking or hiking in mountainous areas, swimming or diving in the sea and cruises in Halong Bay or Mekong Delta. When you visit Vietnam you will may choose the best landscapes for your trip with advice from travel consultant.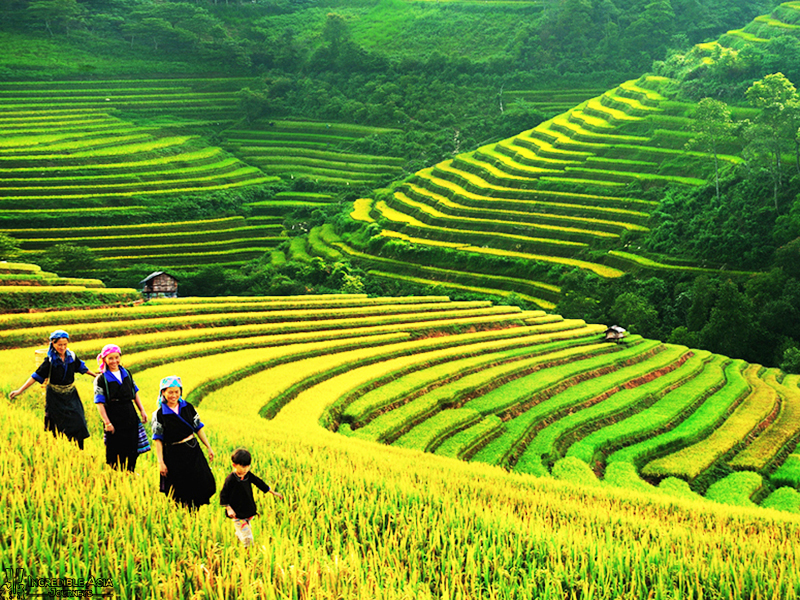 Terraced rice field in Sapa, Vietnam
2. Vietnam has a diversified and specialized culture
Despite being a small country, Vietnam has up to 54 ethnic groups. Each ethnic has typical language and culture. You can explore many millennial customs of the Kinh, "Cuop Dau" (rob brides) of the H'mong, and many other interesting festivals of The Cham living in Mekong Delta.
Throughout more than 4000 years of history, there still remain old structures and historical sites in Vietnam such as The One Pillar Pagoda, Temple of Literature in Hanoi, Imperial Palace, Royal Tombs in Hue, Notre-Dame Cathedral, and the Reunification Palace in Ho Chi Minh City.
Visiting Vietnam , you will not only enjoy the landscape of Vietnam but that will be a good chance to learn more about Vietnam's culture and history.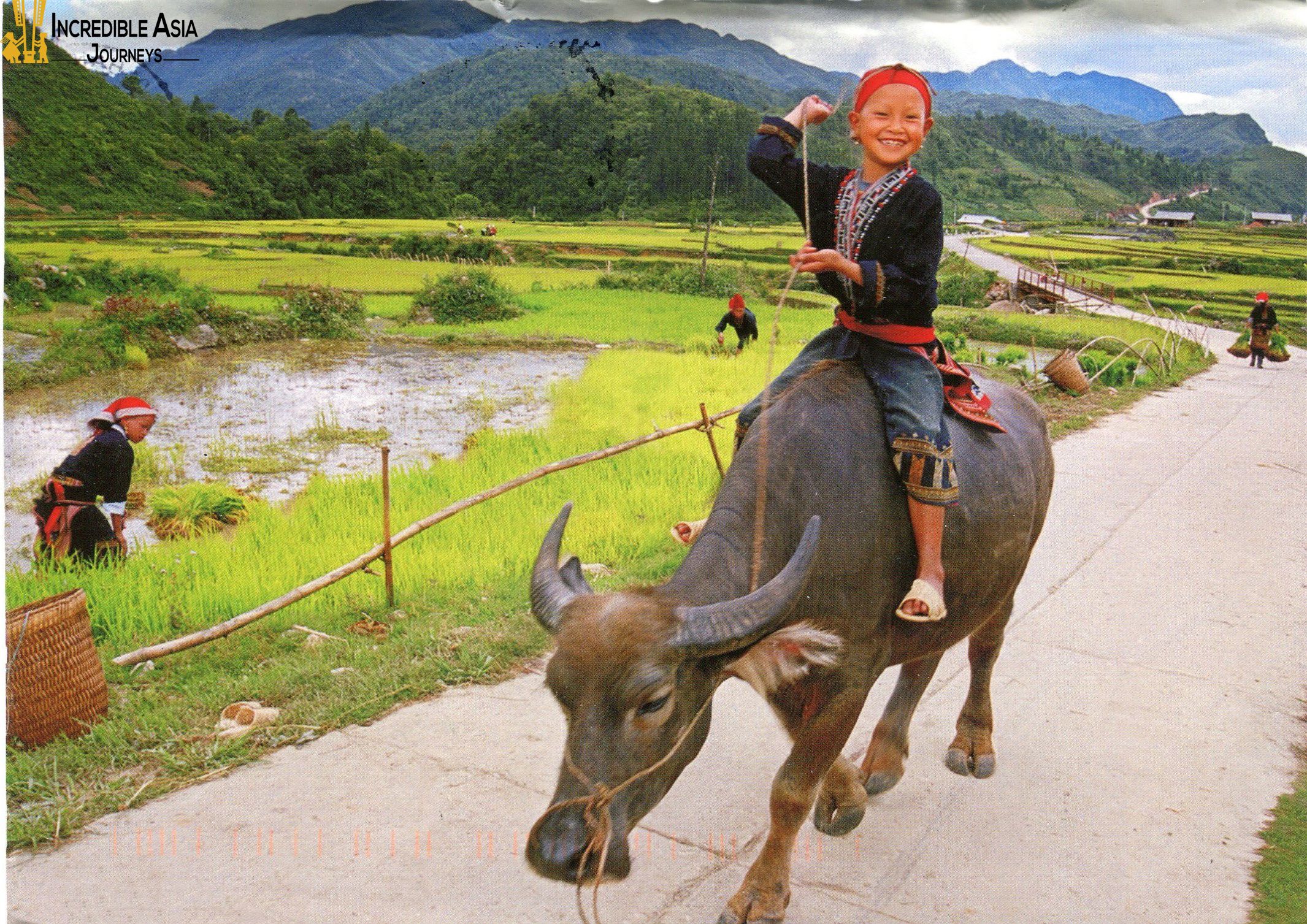 Ethnic Minority Children in Sapa
3. Vietnam is the Heaven of Food
Philip Kotler once said: "If China should be the factory of the world, India should be the office of the world then Vietnam should be the kitchen of the world".
Thanks to fertile soil, rich natural resources, and skillful Vietnamese cooks, there are thousands of delicious dishes, which only exist in Vietnam.
Vietnamese people have healthy eating habits. There are a lot of vegetables used in a meal which are cooked in different, interesting ways. Therefore, if you are a vegetarian, you don't have to worry when you on Vietnam Holiday .
Additionally, each region in Vietnam has a typical flavor. The North prefer a fresh taste, the Center prefer the spicy taste and the South prefer the sweet taste. In Vietnam, from the north to the south, you will not only be amazed by the landscape but also by the food.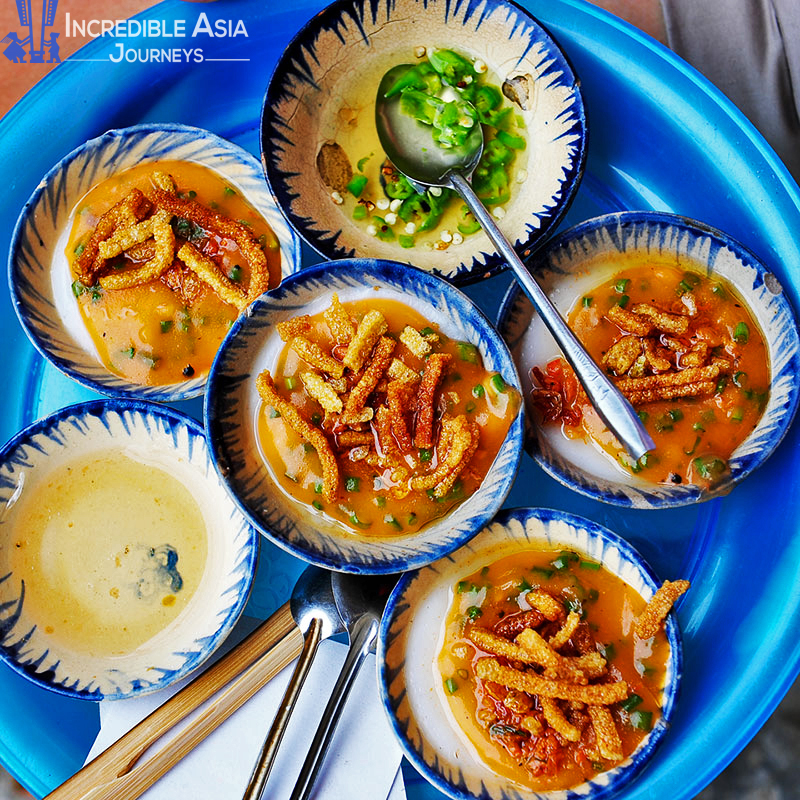 Food in Hoi An
4. Vietnam Is Safe and cheap
Vietnam is much safer compared to Thailand. There has been no terrorist attacks recorded in Vietnam in more than 50 years. Hanoi – the capital of Vietnam is claimed as the City of Peace by UNESCO.
Being a developing country, Vietnam is very cheap. The currency is the Vietnamese Dong (VND). 1 USD is equal to 22,000-23,000 VND. With around 2 USD, you can have a bowl of Pho (noodles with beef) and a cup of coffee for breakfast. It is just one example of how cheap Vietnam is. Come and experience the beauty of Vietnam!
When you join in Vietnam Tours there are different options for you to choose from the private tour for the couple, family or company colleagues to the Vietnam Group Tours for different destinations.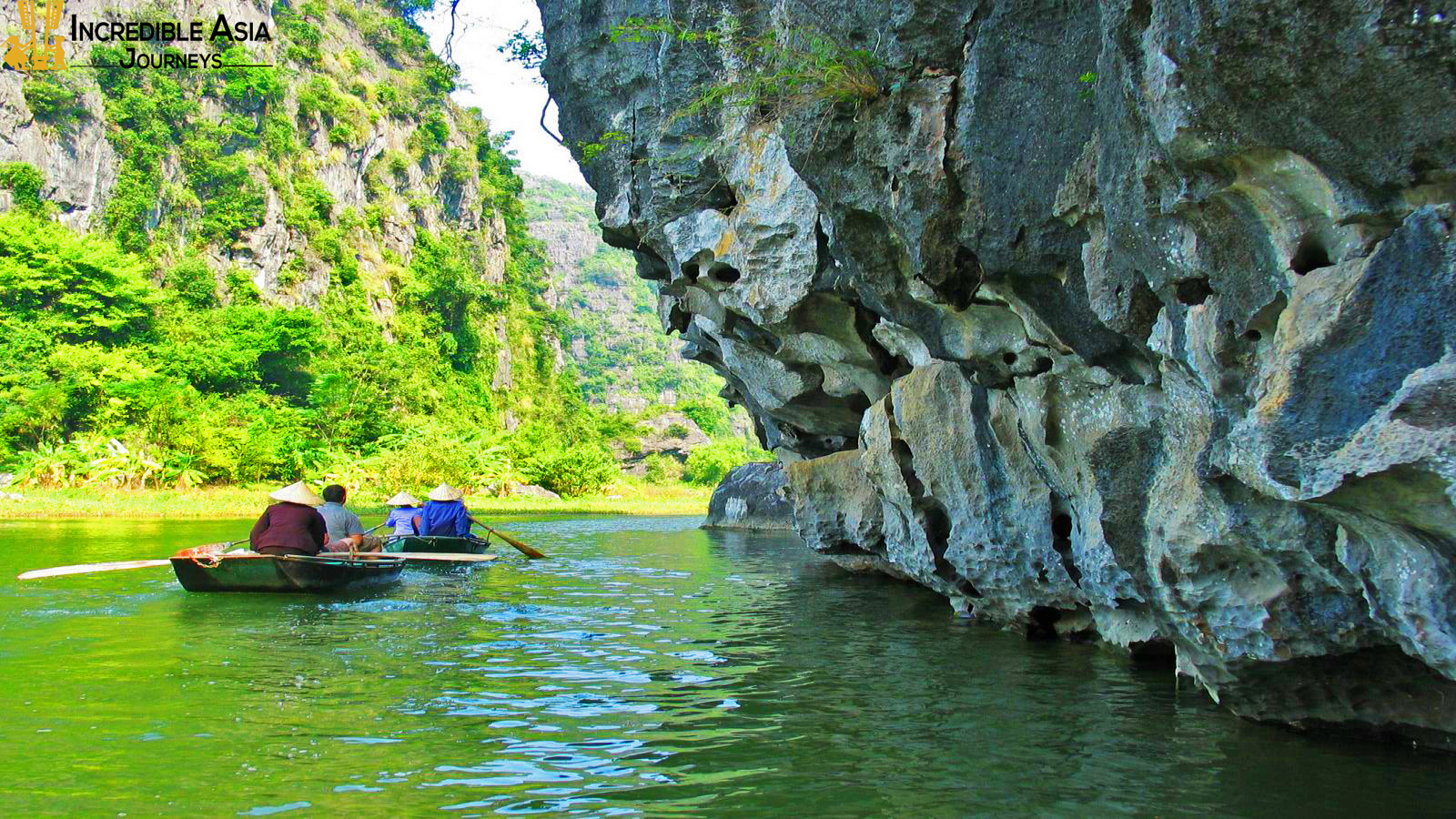 Tam Coc hand rowed boat
In Northern Vietnam, they can be Halong Bay day trip group tour, Hoa Lu Tam Coc day trip group tour or other tours for Halong Bay 1 night cruise or Halong Bay 2 night cruise .
In Southern Vietnam with some group tours also to Mekong Delta.
All of that you may have a very cheap tour in Vietnam.