A glance at Laos
The landlocked neighbor to Cambodia, Vietnam, Thailand, Myanmar and China, Laos is a fascinating country to explore. Laos has a tropical monsoon climate with two distinct seasons – a wet season (runs from May until September) and a dry season (runs between October and April). According to experienced travelers, the best time to travel Laos is from September when the summer rains finish to the dry season right around until April.
4 Reasons Why You Should Visit Laos
1. Laos is an adventurer's dream
If you skip Laos as you think that this country is only a barrier between Thailand and Vietnam and it does not offer a must-see world-renowned landmark like Angkor Wat in Cambodia, then you've made a big mistake! Little do most know that from mysterious caves and magical waterfalls to stunning mountains, Laos has much to become a perfect getaway for any adventure-seeking travelers.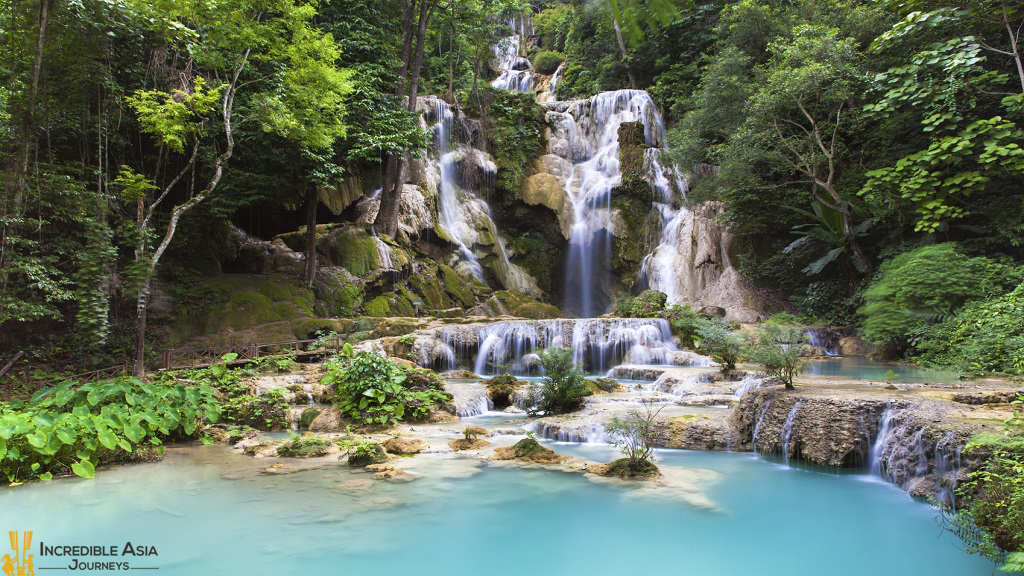 Kuangsi Waterfall
2. Laos has awesome cuisine
While a Vietnamese or Thai restaurant is likely to be found in your neighborhood, Lao cuisine is less popular. Distinct from other Southeast Asian cuisines, Lao cuisine, which is the almost complete absence of processed foods, might be the international cuisine you have been missing.
Fresh, healthy and flavorsome are the adjectives to describe Lao cuisine, which has many regional variations, corresponding in part to the fresh foods local to each region.
The staple food of the Lao is steamed sticky rice, which is enjoyed with fingers while lemongrass, galangal and Padaek (fermented fish sauce) are essential ingredients. A meal, shared by all at the table consists of sticky rice, spicy soup, mountains of fresh herbs, a range of meat-based side dishes, steamed fish, and crunchy salads.
Lao food highlights must be larb, a spicy mixture of chopped meat, chicken or duck that is sometimes eaten raw with a variable combination of greens, herbs and spices; tam mak hoong - a spicy green papaya salad dish, Khao Poon (Rice Vermicelli Soup), Khao Jee Sandwich (Baguette Sandwich); etc.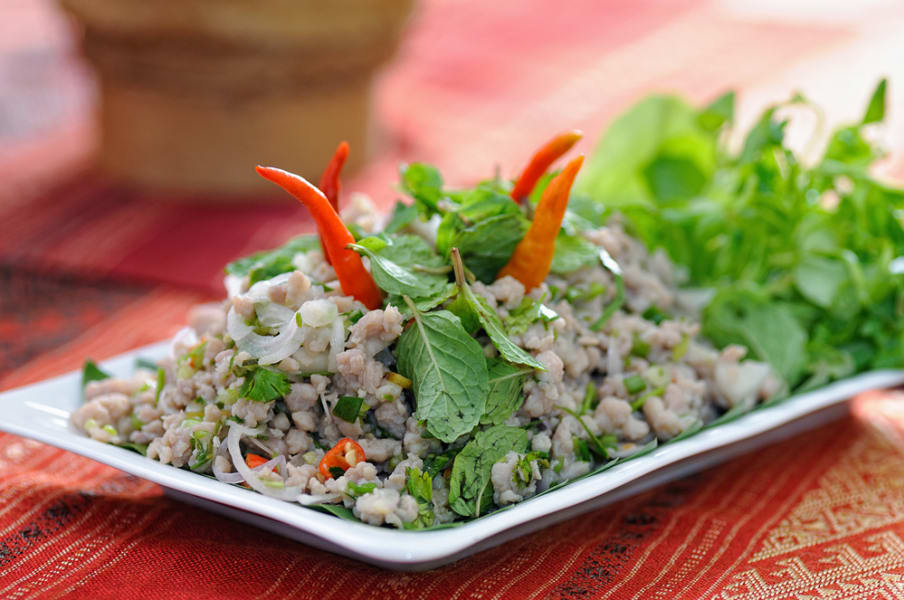 Laos Larb
3. Hospitable Laos
Laos is home to 68 different ethnic groups with the lowest population densities in Asia. No holiday in a country like Laos is complete without mingling with the locals, even if it is only in the market.
Even though most Laotian people do not live in velvet and silk, they always welcome foreigners with a warm smile and are all naturally hospitable, tolerant and generous in their help.
Laos kid
4. Laos is not really expensive
$30-40 USD a day is a reasonable budget for you to get your own private room, sample stunning Lao food from local markets, drink, take the local bus between destinations and take part in some interesting activities you want.
In the poor, landlocked and undeveloped like Laos, everything has to be imported and only few things are locally produced, which raises prices for all goods, services, and transportation. Laos Tours can be more expensive for than its neighbors but still much cheaper in the Western standard.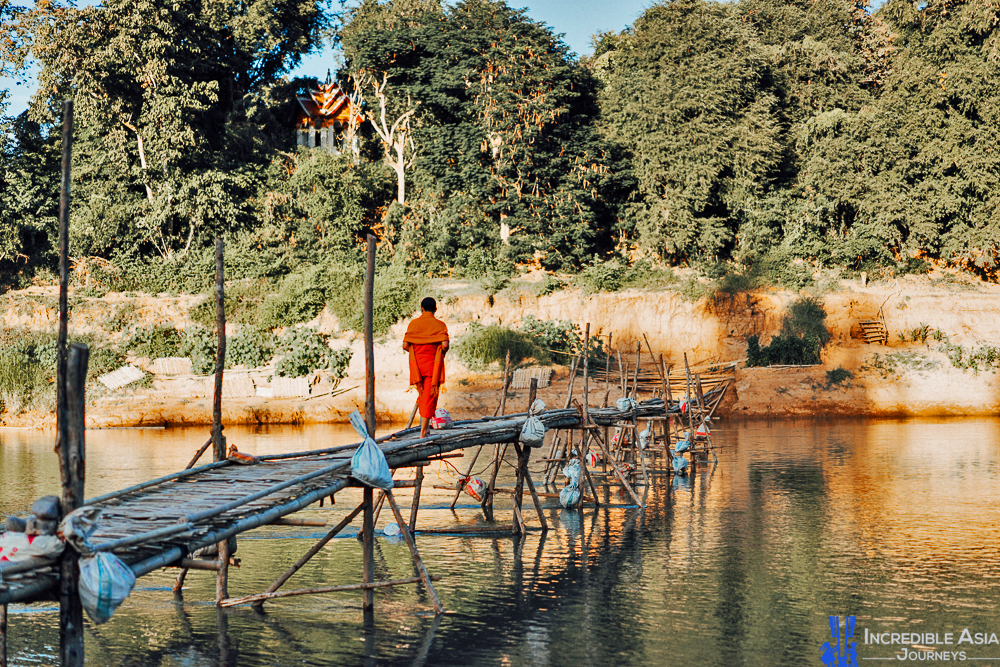 Luang Prabang