Among the 4 countries of Indochina, Cambodia is the smallest one but it is still an attractive destination. Despite the fatal and brutal trace of Pol Pot's destructive regime in the 1970s, Cambodia has strongly recovered in the recent years and become an attractive destination in Southeast Asia in general and in Indochina in particular.
5 Reasons to Visit Cambodia
1. Millennial structures of Angkor Wat and Angkor Temples
During the Golden Time from 9th to 14th century, the Khmer civilization reached its highest development. And Cambodia most famous structures such as Angkor Wat, Angkor Thom, Angkor Temples, Preah Vihear are the beautiful results of Khmer civilization.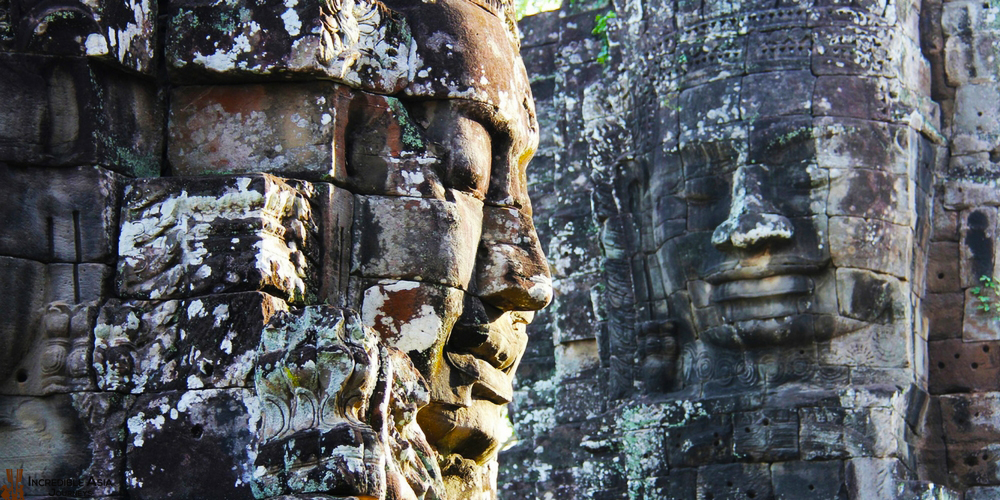 Bayon Temple
2. Rich and diverse culture
Throughout more than 2 millennia establishing life along Mekong River, Cambodia had built up rich and diverse culture. It can be said that Cambodia culture is characterized by Khmer culture under the strong influence of Indian Culture. Its trace is well-preserved in architecture, sculpture, literature, music and Apsara dance.
The culture of Cambodia is strongly affected by Buddhism with 95% of the population are Buddhist followers. Traveling around Cambodia, you may catch a lot of pagodas – the religious, political and cultural center of community living around.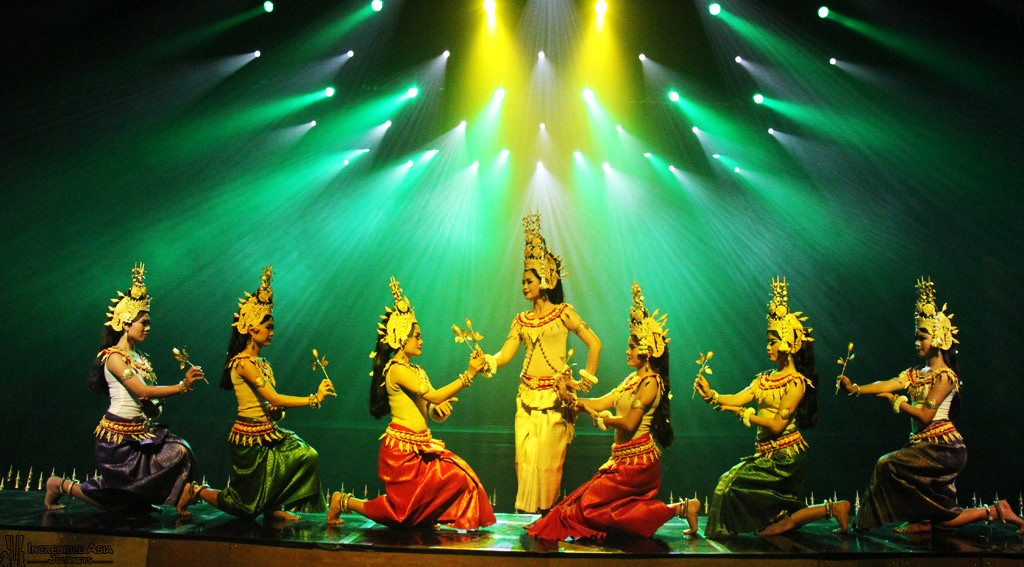 Apsara Dance
3. Unique lifestyle
The population of Cambodia is approximately 14 million of which 90% are Khmer (Cambodian). The rest 10% is made up of Vietnamese, Chinese, Thai, Burmese and various ethnic hill tribes.
Unlike modern life of developed countries, Cambodia is a developing country. Cambodians make a living on farming. In Cambodia, people hardly affected by modern life and still keep their daily life for thousands of years. They wake up early, work hard on their farm and even use buffalo instead of agrimotor for farming activities.
Most of Cambodians live in villages and almost spend their whole life living in their place of birth. As a result, they are a bit shy but very warm and friendly.
Generally, coming to Cambodia, you may witness unique and calm lifestyle of Cambodians which is far different from busy, bustling lifestyle of modern life.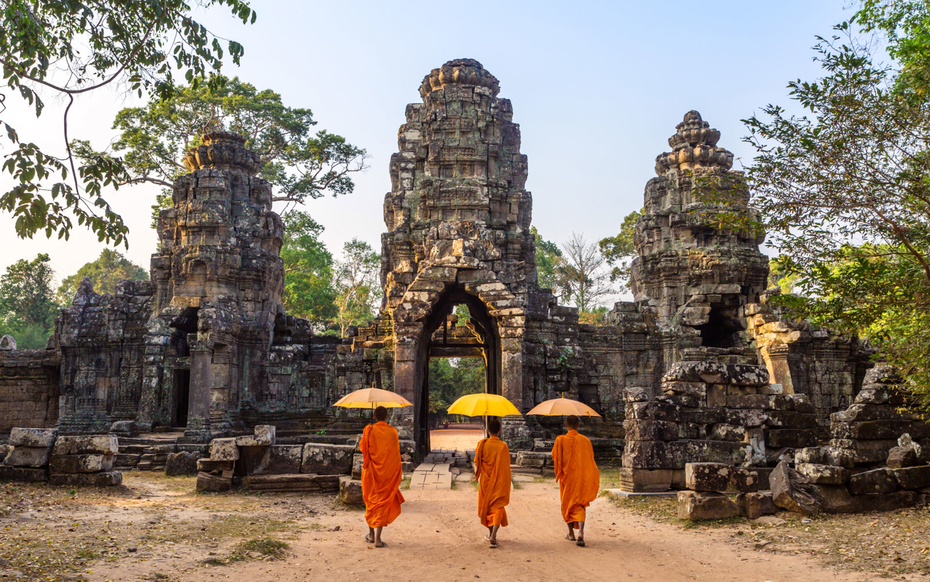 Monks in Siem Reap
4. Great food
Cambodia has a lot of delicious street food with fresh ingredients in Cambodia among which fried rice and fried noodles are really worth trying. Moreover, in Cambodia, there are some dishes that are challenging your dares such as barbecue crickets, spiders or snakes. You can find fresh fruits like coconut and sugarcane everywhere in Cambodia and they are amazingly cheap.
You can find easily a local restaurant in Siem Reap so do not worry when you join in a tour in Siem Reap if the lunch is not included in your tour. Most of traveler will be happy with the food in Siem Reap.
When you travel to Phnom Penh there is an influence of Vietnamese food there but you still can see the difference of the local food there for Khmer people.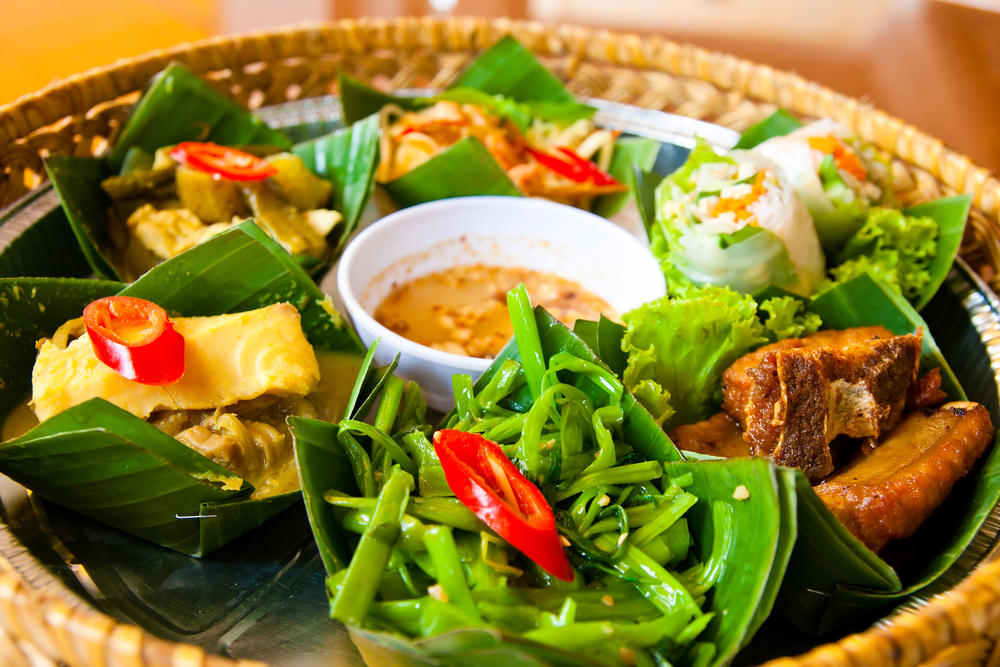 Cambodian Cuisine
5. Low budget
In Cambodia, all services are cheap. For example, you can find a hotel room for 15-20 USD/night. Street food is just around 2-5 dollar/meal. With only 30 to 50 USD/day, you may have a happy day for Cambodia Holiday.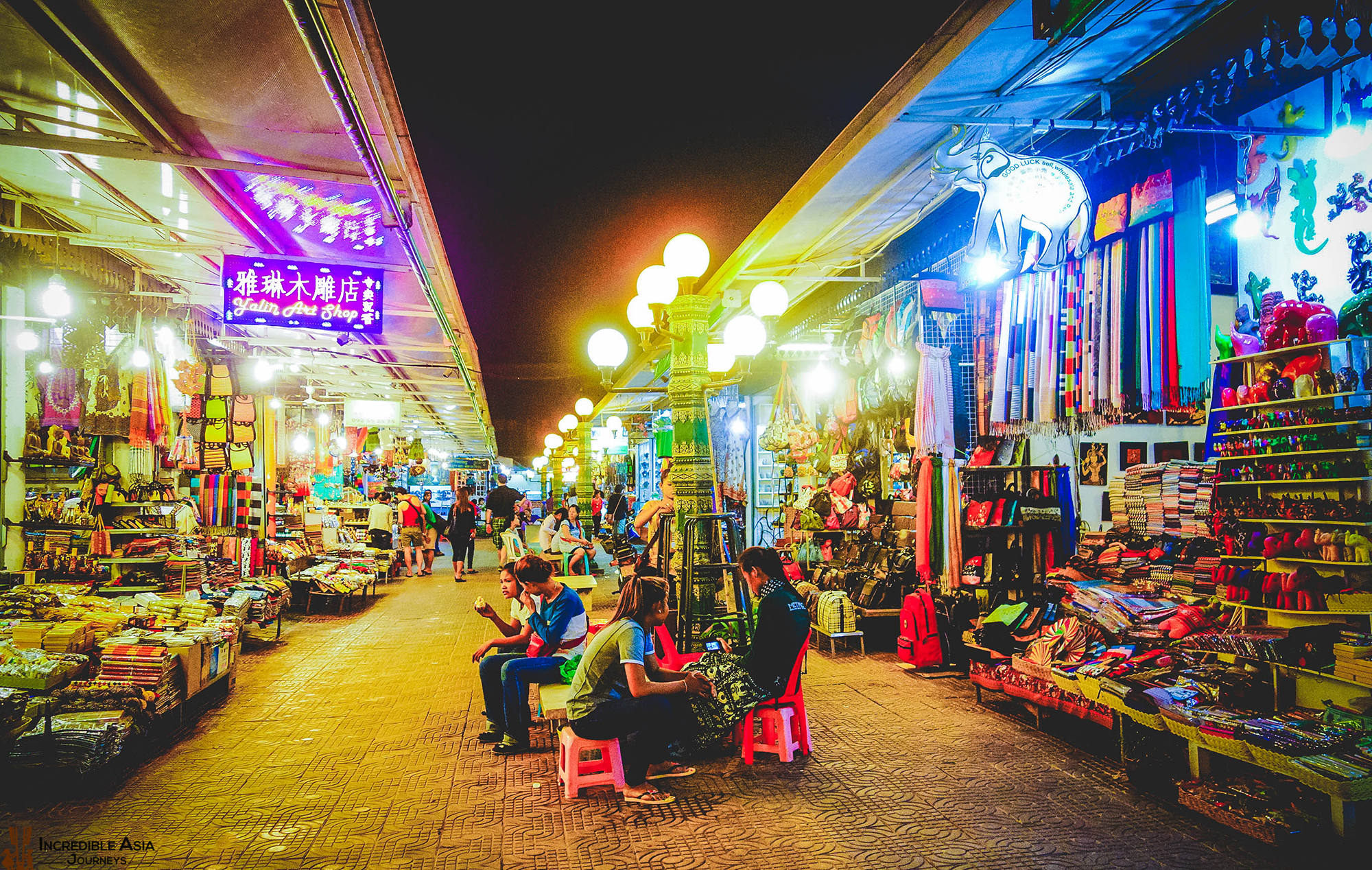 Siem Reap Night Market